In March, ZJN technicians investigated three companies in Shandong and Hebei as required.
Two private enterprises of manufacturing leather in Hebei, produce lots of sludge when producing leather; Leather sludge must be treated with harmless disposal as per national standard, which is highly sticky, highly humid with much organic and moisture content. The two enterprises have tried many ways but the final effect is always bad and unsatisfactory. Since knowing "Rotary Harrow Rolling Triple Level Multi-loop" Dryer of ZJN, they promptly make call to us and urgently invite our engineers to see their sludge situation.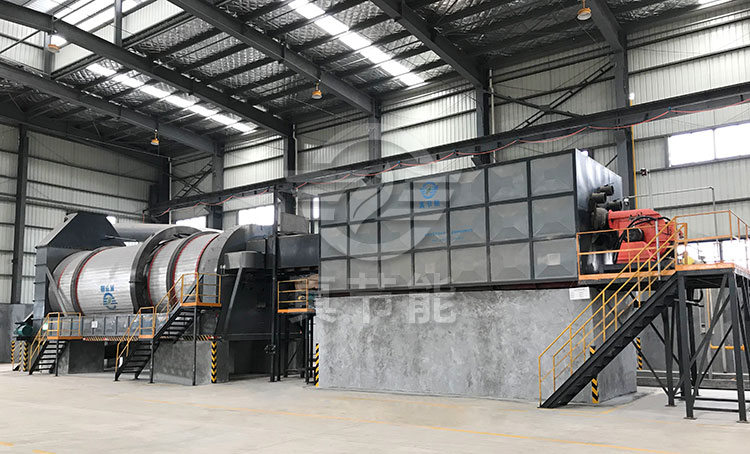 One large state-owned business of making paper in Shandong. In paper-making industry, there is always lots of waste water and sludge, which is also highly humid and highly sticky. It's difficult for general drying equipment to achieve ideal drying effect. With the implementation of national environmental protection policies, the harmless disposal of paper-making sludge has become one biggest problem. Just after Spring Festival, this enterprise has consulted many time and greatly hope our staff can guide them on the spot so as to soon get out difficulties of sludge disposal.
ZJN Environmental Sci-Tech Co., Ltd., sticks to the combination among production, study and research, and has a technical R&D team with creative ability, and a skilled technician team. ZJN Dryer has long cooperation with many institutions of higher learning to establish a research center of drying technology and equipment engineering. ZJN owns complete independent intellectual property rights. The "Rotary Harrow Rolling Triple Level Multi-loop" Dryer, which is independently designed and manufactured with good reputation in home and abroad, thoroughly solve drying difficulties of highly sticky and humid sludge and is widely used in paper-making, chemical, printing and dyeing, electroplating, leather, pharmaceutical, sewage treatment, forage, alcohol, starch, fermentation and so on.
The technical staff of ZJN Dryer made careful investigate to above enterprises and conducted strict test and analysis to their waste sludge and provide detailed dryness data and proposals
Through talking and discussing, we successfully introduce ZJN dryer products in detail and further increase mutual trust, laying foundation for future cooperation and win-win.